Pneumatic tools
Akes - Pneumatic staplers:

We offer staplers of Prebena, Ez Fasten or Fasco.
We divide staplers according to their destination:
Upholstered staplers
Carpenter's staplers
Carpenter's narrow
Carpenter's wide
Construction staplers

We offer a wide range of staples adjusted to a specific stapler. Staplers find their application in furniture industry, upholstering industry,  roof covering, garden furniture, windows and door production, frames of paintings, and in widely understood industry. Our staples have universal applications, are strong, light and endurable in usage.
Working pressures are in range: 4,0 – 8,0 bar
The weight of tools: 0,7 – 2,0 kg (dependent on models)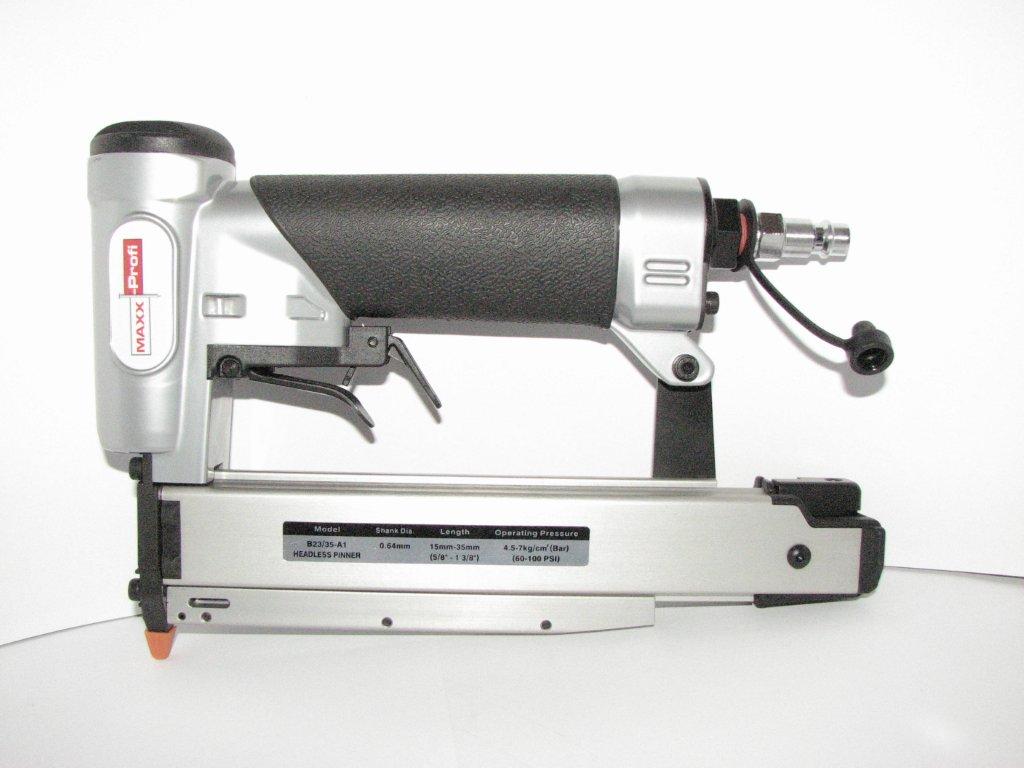 Pneumatic pin nailers 
Pneumatic pin nailers are used for sticking in unheaded sparables. These tools are light and compact, and easy for managing. They are applied in carpentry, garden furniture and interiors finishing.
Working pressures are in range: 4,0 – 7,0 bar
Weight: 1 - 2,4 kg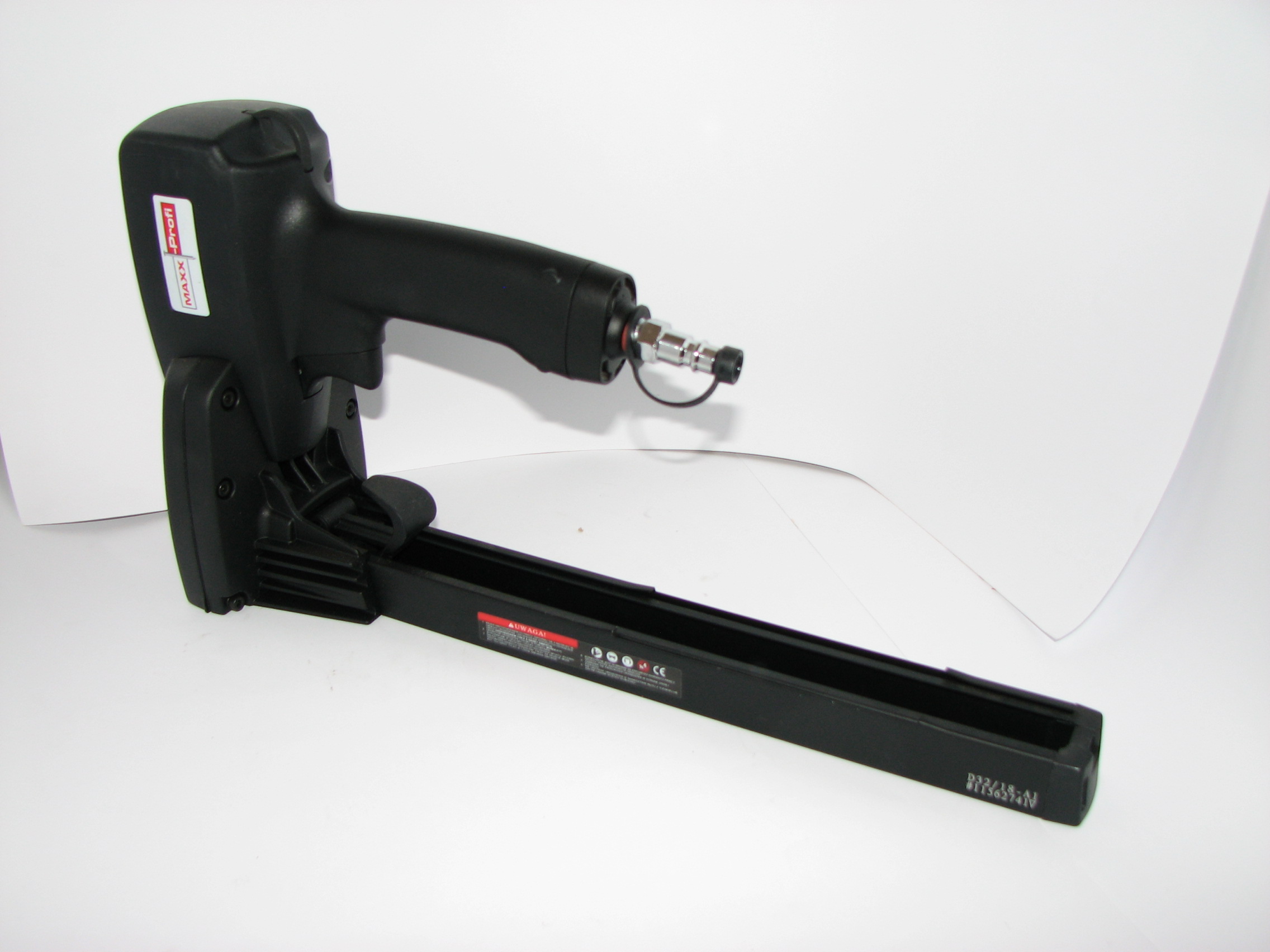 Staplers for packaging
These staplers are used for producing packagings, clamping labels, mattresses productions, plastic containers, and in furniture industry and upholstery.
Working pressures are in range: 4,0 – 7,0 bar
Weight: 1 - 2,4 kg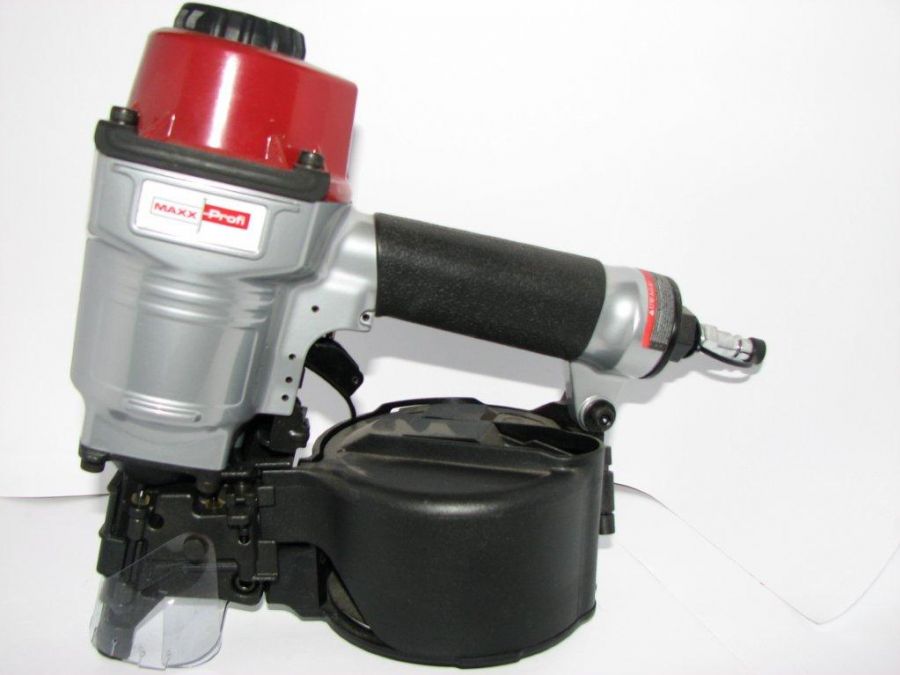 Nailers
We offer pneumatic nailers produced by MaxxProfi. Nailers are used for pallets production, roof works, carpentry, boarding formwork, production of coffins, windows production, garden furniture production, support frames, houses of prefabricated elements, wooden connectors and roof battens

Basic parameters:Weight: 2 - 6 kg
Length of nails: 16 - 150 mm
Working pressures: 5 - 8 bar
Diameters of nails: 1,5 - 4,6 mm

These pneumatic tools enumerated beyond are known for their:
Power of sticking in
Protection from accidental shot
Regulation of deepness of sticking in
Single or serial sticking in
Good balance
Pneumatic tools: Akes, Prebena, Walter, Ezrastev
Manufacturer: Walter Kompressortechnik (Germany)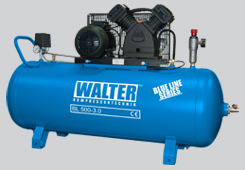 Walter Kompressortechnik have been producing and selling the advanced tools related to generating and utilizing compressed air for over 30 years. During this time, company got to know the needs of clients and made their tools better in order to satisfy customers.

Screwing Compressor
Efficiency: 0,8 - 11,5 m3/min
Pressure: 8 - 15 bar
Power: 5,5 - 75 kW
Pistoned cast-iron compressor
Container: 50 - 500 l
Exhale efficiency: 165 - 1520 l/min
Pressure: 10 Bar (15 Bar - series of high pressure tools)
Power: 1,5 - 11 kW